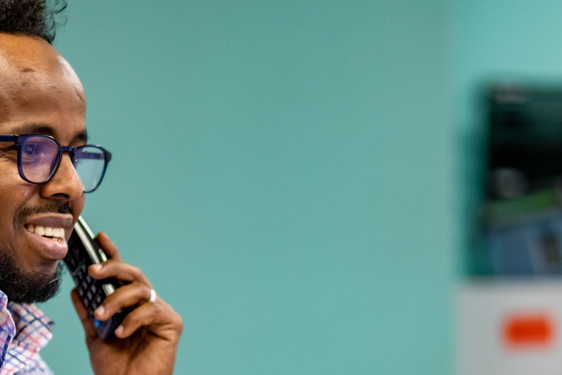 About us
RATP Dev Transit London is one of the largest bus operators in London, running 1,250 buses on 103 routes across west and central London. We carry over 207 million passengers – both Londoners and visitors - every year, safely to their destinations. At RATP Dev Transit London, we are highly supportive of 'green' transport solutions and look for ways of reducing the impact our operations have on the environment. RATP Dev Transit London is currently leading the way in the electrification of London buses. RATP Dev Transit London is a subsidiary of RATP Dev, which operates and maintains urban transport systems in 15 countries on 5 continents. RATP Dev's 24,000 employees are proud to be at the service of passengers, offering safe, efficient and comfortable transport solutions, in their cities. RATP Dev is part of the RATP Group, the world's third largest public transport operator.
Key figures
10

Garages across the west of London

3,950

Employees

28%

Of our fleet is electric
Testimonials
"I like helping people, especially elderly people. I like the weekly pay, it's easier to balance my bills, rather than it all coming in at once. I get on with everyone here too. Every day's different, there's always something to look forward to."
"I love meeting people and helping people in my community, I get so many smiles. You have to be a people person to be a bus driver. I would recommend becoming a bus driver to anyone. I'm happy, and the money is good too."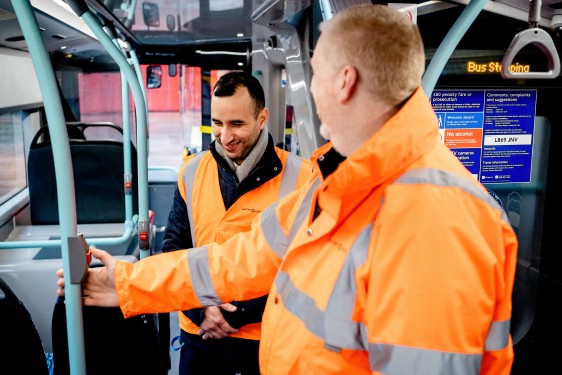 Making you feel welcome right from the start
The Garage Life experience is for people like you, our new drivers, and takes place in the business unit where you will work at the end of your training. You will be introduced to life as a bus driver, get to meet your local team and gain a good understanding of what is expected of you before you begin your formal training. This programme will typically take 3-4 weeks and will be completed whilst you wait for your licence to be issued.
We support career development at every level
We are a team, a team that values and acknowledges individual contributions and collaborative working. We want everyone in our organisation to feel fulfilled and thrive in their work and we do this by ensuring that they have the necessary tools, knowledge and support to succeed. We invest in our colleagues, offering full training for our new starters to help them prepare for their new role and we encourage internal mobility and progression. An excellent illustration of this is our General Managers, 70% of whom began their careers as bus drivers.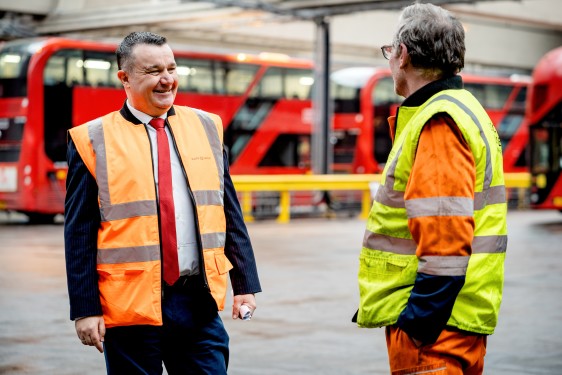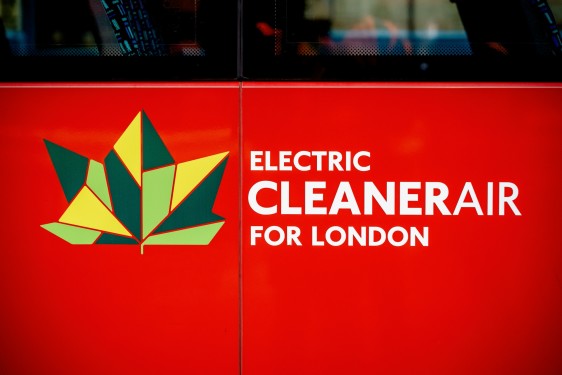 We may be red, but we're committed to green
If you're passionate about improving the environment we live in, then RATP Dev Transit London is the right choice for you. We are committed to reducing the impact our operations have on the environment by actively pursuing greener public transport solutions. Currently, we have the greatest proportion of electric buses in our fleet, with over 28% of our in-service fleet being fully electric. We are working towards a fully electric fleet by 2030. Our colleagues are also proud to be contributing to a cleaner London. As one of our valued drivers said, "I really love driving the electric buses. They are smooth, they are quiet, and I really love the idea of knowing that while I'm driving, there are no emissions. I am grateful that that's been taken care of while I'm moving around London all day."
An environment where everyone belongs
Treating one another with dignity, fairness and respect are the foundation of our values and behaviours. We are committed to fostering diversity in our workforce and value the uniqueness that each of our colleagues brings. Diversity drives innovation and we ensure that we create an environment where all employees have equal opportunities to develop their careers, support their communities and are recognised for the contributions they make to the success of our organisation.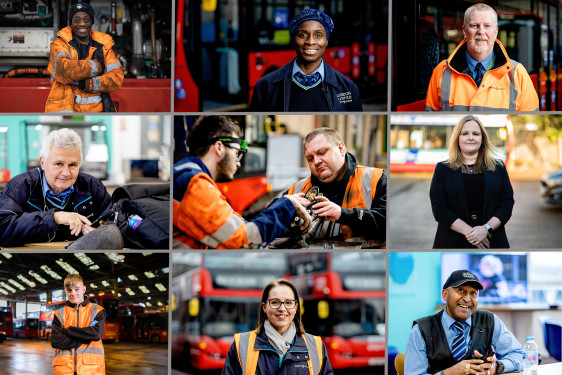 A message from our Managing Director
"Every day our people show a remarkable commitment to their job, their co-workers, their passengers, and the wider community. When joining RATP Dev Transit London you will be surrounded by a team who values collaboration, learning and growth."
Videos